Welcome to the SmitBros. website
Welcome to the SmitBros website. Based on the lovely Isle of Texel, we are a small business, specialising in the restoration and trade of Classic Motorcycles from 1965 onwards. We specialise in Kawasaki 3-cylinders, but are happy to work on all makes of bike, also rotary engines, old tractors etc.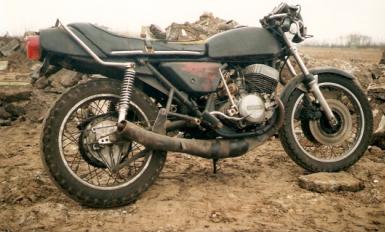 It's run by two brothers hooked on classic bikes and engineering, which means you will be sure of very personal care, whether restoration, servicing or buying a classic bike.
Hans & Alfons Smit